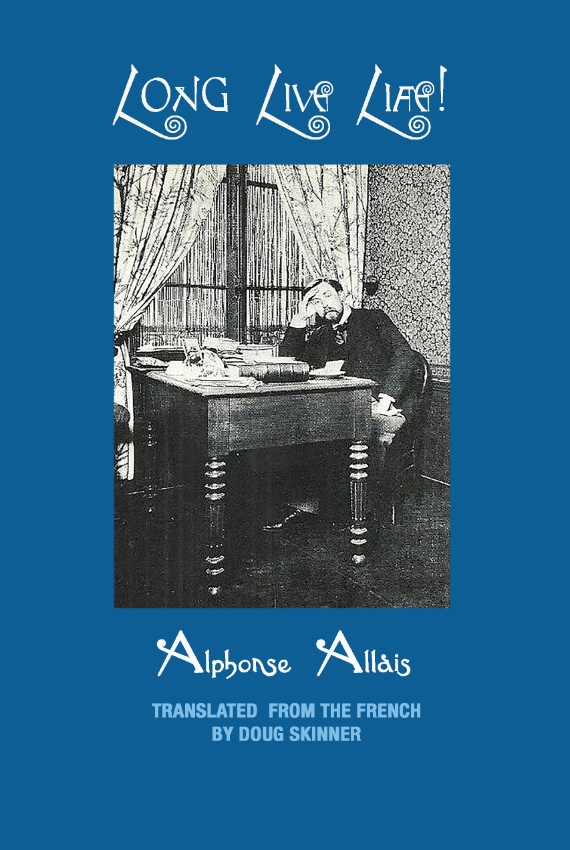 Long Live Life is now available! It's my seventh translation of the peerless French humorist Alphonse Allais, a favorite of Surrealists, 'Pataphysicians, and astute readers everywhere!
This is the first publication in English of the master's 1892 collection, Vive la Vie! — stories culled from the pages of the legendary Bohemian paper Le Chat Noir, packed with madcap (and bawdy) tales of love, adultery, the supernatural, military life, and fake news. These texts are quintessentially Allaisian, spiked with absurd digressions, parenthetical asides, footnotes, puns, jokes, military jargon, Parisian slang, neologisms, dog Latin, literary quotations, and other unmentionable forms of wordplay. This special Black Scat edition features four additional short stories not included in the original French volume, as well as a lively introduction, illustrations, and fascinating notes on the text by Doug Skinner. Explosions of laughter guaranteed.
You can find it on Amazon, or from Black Scat Books.