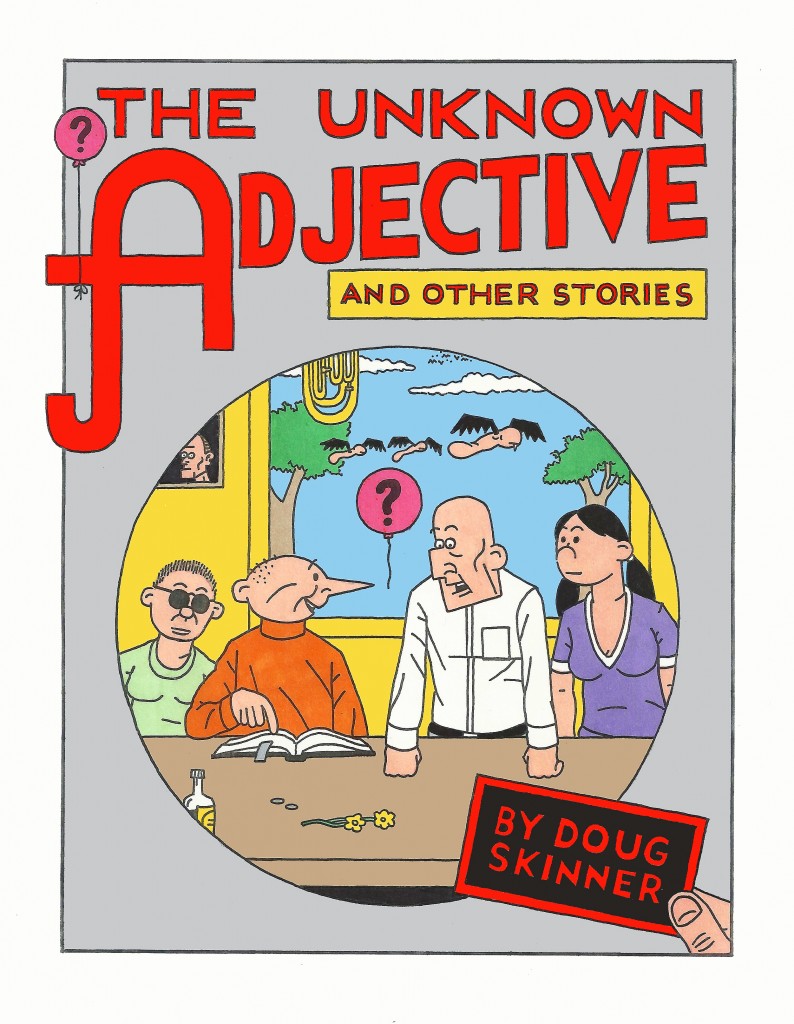 The Unknown Adjective has arrived!
"Mr. Skinner knows many terrible, terrible secrets about us. We are once again fortunate that he chooses to share them so deftly and so altruistically." —Mark Newgarden
"Witty and ingenious comics from the exceptionally-talented writer, musician, performer, ventriloquist, and cartoonist Doug Skinner. It's exciting to finally have these little-seen strips available in one beautiful book. You may be reminded of Voltaire or Ernie Bushmiller while reading these meticulously drawn stories featuring utterly hapless characters, but Mr. Skinner has a style all his own." — R. Sikoryak
Will Walter and Benny find the elusive batworm? What really goes on out in "Cowboy Country"? And can Dr. Docket find a cure for all that ails Mr. Pert? You'll discover the answers to these and other burning questions in this profusely illustrated collection of comics and picture stories from the brilliant (albeit peculiar) mind of Doug Skinner. Take a look inside and see for yourself. Your daily dilemmas will soon seem inconsequential, and the laughter you hear may turn out to be your own.
BLACK SCAT BOOKS proudly presents Doug Skinner's curious comics in a large format (10 x 8 x 0.3 inches) trade paperback edition, featuring over 100 pages of wicked strips designed to disrupt "normal" thought patterns.
Available from Black Scat Books.