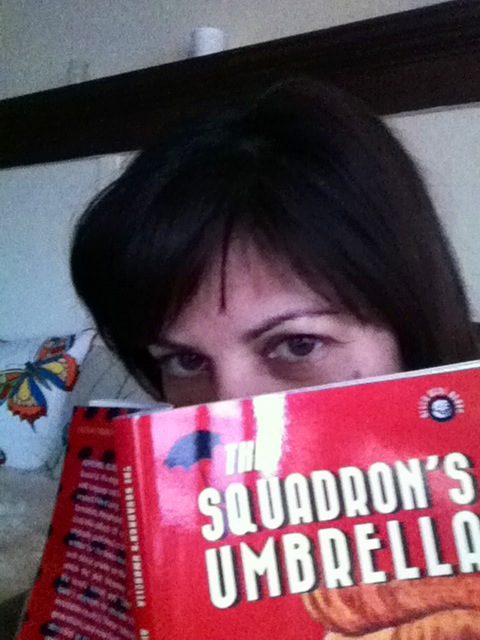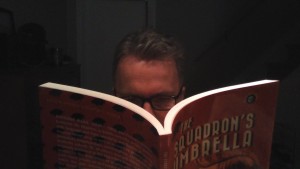 My translation of Alphonse Allais's book The Squadron's Umbrella is available from Black Scat Books.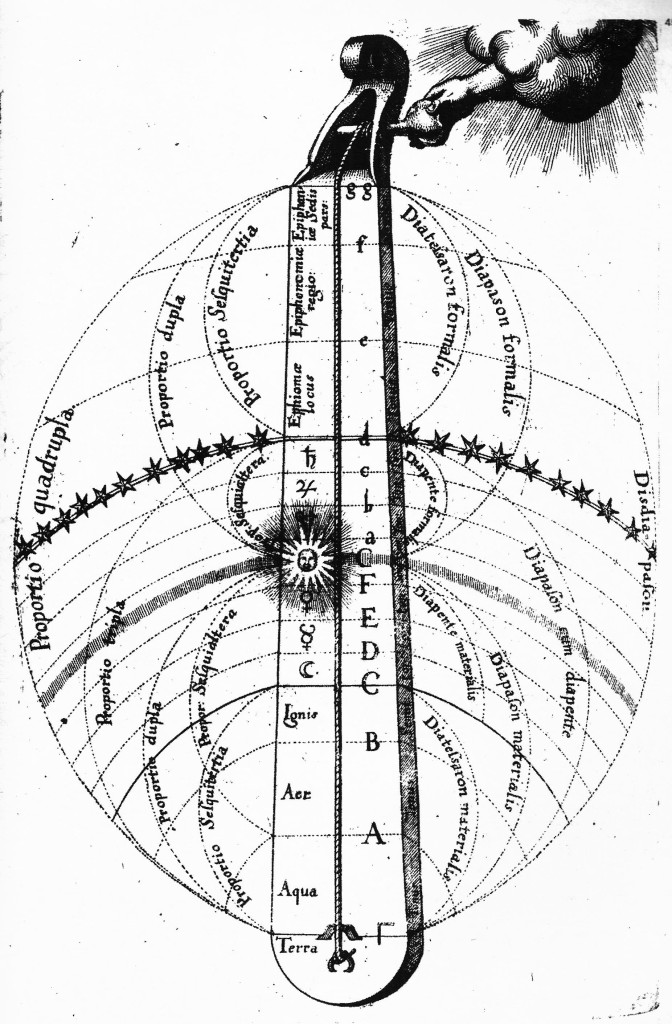 I will be presenting three programs of "Anomalous Music" at the Morbid Anatomy Museum. They will be in the form of informal talks, with musical examples on keyboard.
Wednesday, March 25: Music from the Ultraterrestrials; music attributed to fairies, banshees, trowies, gnomes, ghosts, aliens, and other supposedly nonhuman creatures. Selections include fairy tunes from Norway and the British Isles and the channeled piano music of Rosemary Brown.
Wednesday, April 1: Music from the Occult; music by Rosicrucians, alchemists, Thelemites, and members of various secret societies. Selections include Athanasius Kircher's music of the spheres, Lawsonomy hymns, and a puzzling tune by Paschal Beverly Randolph. Plus: the proper use of a monochord.
Wednesday, April 8: A Collection of Curiosities; agricultural plainchant, artificial musical languages, the music of Rameau's Nephew, the troubling history of the gizmo harp, and other oddities.
All events are at 8pm; admission is $8 apiece, or $20 for all three. The Morbid Anatomy Museum is at 424 Third Ave, in Brooklyn, at the corner of 7th Street. Their website is morbidanatomymuseum.org
(Depicted: Robert Fludd's Celestial Monochord)
The Squadron's Umbrella is now out from Black Scat Books! In the words of the publisher:
Authored by Alphonse Allais
Translated by Doug Skinner
Alphonse Allais (1854-1905) was France's greatest humorist. His elegance, scientific curiosity, preoccupation with language and logic, wordplay and flashes of cruelty inspired Alfred Jarry, as well as succeeding generations of Surrealists, Pataphysicians, and Oulipians. THE SQUADRON'S UMBRELLA collects 39 of Allais's funniest stories — many originally published in the legendary paper LE CHAT NOIR, written for the Bohemians of Montmartre. Included are such classic pranks on the reader as "The Templars" (in which the plot becomes secondary to remembering the hero's name) and "Like the Others" (in which a lover's attempts to emulate his rivals lead to fatal but inevitable results.) These tales have amused and inspired generations, and now English readers can enjoy the master absurdist at his best. As the author promises, this book contains no umbrella and the subject of squadrons is "not even broached."
February 26th, 2015 · 1 Comment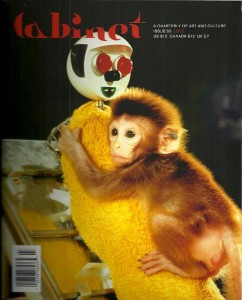 The latest issue of Cabinet, #55, is devoted to love. It contains a postcard with an excerpt from my book Horoscrapes. You can buy a copy, and send a Horoscrape through the U.S. postal system!
February 16th, 2015 · 3 Comments
Here's a bio, for anyone who's curious.
Doug Skinner has contributed articles and cartoons to Black Scat Review, Oulipo Pornobongo, The Fortean Times, Strange Attractor Journal, Fate, Weirdo, The Anomalist, Crimewave USA, Nickelodeon, Zuzu, Cabinet, and other fine publications. A collection of his comics and picture stories, The Unknown Adjective and Other Stories, was published by Black Scat Books in 2014.
His translations include Three Dreams (Giovanni Battista Nazari, Magnum Opus Hermetic Sourceworks, 2002), Considerations on the Death and Burial of Tristan Tzara (Isidore Isou, Black Scat, 2012), and Merde à la Belle Époque (various, Black Scat, 2014). Black Scat has also published several of his translations of Alphonse Allais:  How I Became an Idiot (2013), Captain Cap (2013), Selected Plays (2014), and The Squadron's Umbrella (2015).
He has written music for several dance companies, including ODC-San Francisco and Margaret Jenkins; his scores for actor/clown Bill Irwin include The Regard of Flight, The Courtroom, The Regard Evening, and The Harlequin Studies.
His own theatrical productions have included Starlight (1980), Pay Attention (1984), An Attractive Production (1985) and Eddie Unchained (1993). His puppet shows with Michael Smith have been seen everywhere from Caroline's Comedy Club in Manhattan to the Museum of Contemporary Art in Los Angeles; a DVD is available from 2nd Cannons. In the '90s, he often performed with the trio White Knuckle Sandwich (with Anne Shapiro and Jen Perez), their exploits included a CD and a jingle for MTV. Nowadays, he often performs his songs with Doug Roesch (guitar), David Gold (viola), and Ralph Hamperian (tuba).
TV and movie appearances include Great Performances, The '90s, Martin Mull's Talent Takes a Holiday, Ed, Crocodile Dundee II, and a smattering of commercials.
Nowadays, he lives in Manhattan, venturing from his garret occasionally to teach music lessons and to perform his music in discerning clubs and cabarets.
February 2nd, 2015 · 4 Comments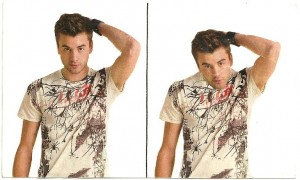 Place this in a stereoscope, blink your eyes rapidly in alternation, and watch what this young man can do.
January 19th, 2015 · 2 Comments
January 12th, 2015 · 2 Comments
Every year, I do a show around my birthday (January 7th). This year, I turned 60, and celebrated the aging at Brooklyn's Jalopy Theater on January 10. Doug Roesch and Ralph Hamperian joined me, on guitar and tuba respectively. We played a program of my songs and instrumental music, with a couple of covers.
I'm Still Bitter
Oh Dear, Oh Dear
How Pleasant to Know Mr. Skinner
Love Me Unconditionally
A Few Essential Principles
Let's Ridicule the Nightingale
Your Parents
James
Son of a Gun
Peepee Caca Fucky Fuck
Bread and Honey
Get on the Grid
The Workman's Friend (words by Flann O'Brien)
Film Crew
Descriptive Pieces
Waltz (from Barbara's Album)
Strike a Match in the Morning (from The Donner Party)
Stumbling Block (from The Regard of Flight)
Jackpot (from Hungry for Fun)
Bugs, Not Drugs (from White Knuckle Sandwich)
Don't Talk to Me
Poor Papa (by Billy Rose and Harry Woods)
People Like You
encore: Please Go Away and Let Me Sleep (by James T. Brymn and R. C. McPherson)
Here's my setting of Flann O'Brien's poem "The Workman's Friend," from At Swim-Two-Birds, with viola and tuba accompaniment. Stirring, I hope.