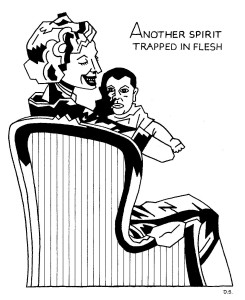 In 2012, Norman Conquest kicked off the Absurdist Texts and Documents series at Black Scat Books with his illustrated adaptation of Alphonse Allais's story Un drame bien parisien. The original limited edition is now out of print. He has just republished a new expanded edition, with an introduction and notes by Doug Skinner. You can find it at Black Scat Books. Alphonse rides again!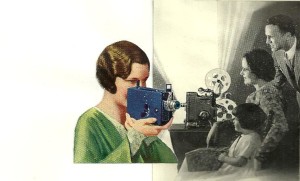 Here, if anyone is interested, is an alphabetical list of my songs. It includes art songs, cabaret songs, songs from shows, choral works, and everything else. Except, of course, for all the songs that I wrote and later threw out.
Agnosticize [TTBB]
Alba (Ezra Pound) [SAT]
Alphabet
Anecdote (Jean de La Fontaine, my translation) [voice and 'cello]
Babbo Natale
The Baby Song
B.C./R.W.
Bend Down Your Faces (James Joyce) [SAT] (written with Ann Garvey)
The Best Fruit Is Free
Black Friday
Bread and Honey
Breeders Can't Be Choosers
Buenas Noches, Little Roaches
Bugs, Not Drugs
Careers
The Death of Orpheus
Don't Despair
Don't Talk to Me
The Easter Bunny's Noel
Eddie Unchained (a ventriloquial musical, with string quartet)
1. Eddie Unchained
2. I Remember When
3. In an Ivory Tower
4. This Is One Party That Won't Be Terrible
5. The Oatmeal Song
6. It's Time to Give Up and Die Out
Eight Riddles (C. C., Chatterbox Magazine, 1898)
The Elephant Calf (Bertolt Brecht, directed by Julie Taymor) [voices, clarinet, violin, bassoon, piano, percussion]
1. Monologue of a Mother's Grief
2. Oh Dear, What Fun We Had in Old Uganda
En Route (Blaise Cendrars, my translation) [voice, violin, and piano]
1. "Everyone talks about sunsets"
2. "The sea is still sea-blue"
3. "We don't want to be sad"
Epitaph (Richard Corbett) [voice and piano]
Fa La La La La
A Few Essential Principles
Film Crew
Flake Food
Flipbook Songs
From Roussel's "Indications" (Raymond Roussel, in my translation) [voice and piano]
Free Wine
Full Time, Part Time (from Doug and Mike's Adult Entertainment)
The Fun Song (from Doug & Mike's Adult Entertainment)
Get on the Grid
Good Night
Greenaway Pictures [voice and piano]
1. The Boat Sails Away (Kate Greenaway)
2. Dirty Jim (Jane and Ann Taylor)
3. Poor Dicky's Dead (Kate Greenaway)
4. The Butterfly (Jane and Ann Taylor)
Happiness or Unhappiness
He Will Be Back Soon (I. M. Condit) [voice, toy piano, small electronic organ, and percussion]
How About a Movie?
How Pleasant to Know Mr. Skinner [voice and tuba]
Hungry for Fun (a slide show musical, with illustrations by Doug Roesch)
1. Hungry for Fun
2. Let's Get Away
3. We Know
4. Bargain Breakfast
5. Jackpot
6. Moulin Rouge
7. A Wedding Should Be a Special Occasion
8. Let's Get Away (reprise)
The Hype Is Ripe
The Hypnotist's Birthday
I Don't Like That
I Don't Want to Be the Pope in Rome [voice, viola, and tuba]
I Just Don't Understand
I Like to Clean (from Mike's Kiddie Show)
I Never Met a Man Who Never Met a Man He Didn't Like That I Like
I Wish I Were an Alien
I'm Canceling My Counseling
I'm Still Bitter
Im Hinterland (H. L. Mencken) [voice and piano]
In Memoriam
In Ukuleleland (from The King of Ukuleleland)
The Inchworm [voice and piano]
Insects Have Taken Santa's Place
It's Your Loss, Boss
I've Got to Be the Person That I Am
Jack Frost Got Lost [voice and harpsichord]
James
Jesus Under the Mistletoe
John Dee's Dreams (John Dee) [voice and piano]
1. "My dream of being naked"
2. "It was the eighth day"
3. "All the night very strange knocking"
4. "Saterday night"
5. "I dreamed that the toth next my top toth skarce cold hang"
6. "The nyght following"
7. "These two nights"
8. "This night I had the vision"
9. "I had a dream after midnight"
Lasciate L'Ombre (Luigi Tansillo) [voice and piano]
Let the Patient Lift the Panniculus
Let's Not Leave the House Any More
Let's Ridicule the Nightingale
Listen to the Birds Cry Ouch
Little Flower
Little Two-Headed Kitten
A Llifetime with Lloyd (a show featuring my dummy Lloyd)
1. Lloyd's Llament
2. Bandwagon
3. If Something Goes Wrong, Just Pretend It Didn't Happen
Love is Fun
Love Me Unconditionally
Make a Wish
Make the Angels Go Away
Medulla Oblongata
Mike's Kiddie Show (from Mike's Kiddie Show)
Mr. Toilet Is Our Friend (from Doug and Mike's Adult Entertainment)
Motivational Speakers
My Face Is in the Sand
My Mistake [voice and piano]
My Pal Satan
Never Schtup a Nutjob
Nine Settings for Voice and Piano
1. Giordano Bruno
2. Marsilio Ficino
3. Tommaso Campanella
4. Christopher Smart
5. Attributed to the Comte de Saint-Germain
6. Guillaume Apollinaire
7. Jean-Pierre Brisset
8. Francis Picabia
9. James Joyce
No More
Not Much to Brag About
Notary Publics
Oh Dear, Oh Dear (Maman, Maman)
Or So I've Been Told
The Parcel
Peepee Caca Fucky Fuck
People Like You
Philosophy: A Shameful Sonnet (Edmond Haraucourt, my translation) [SATB]
Radio
The Renaissance Faire
The Rose
Sentimental Doofus [voice and piano]
Seven Songs with Viola
1. Calico Pie (Edward Lear)
2. True Love (Walter Ralegh)
3. Written in Disgust of Vulgar Superstition (John Keats)
4. Sonnet 28 (Giles Fletcher the Elder)
5. Ed Kistner (Ed Kistner)
6. The Silly Bee (Robert Devereux)
7. To Electra (Robert Herrick)
Son of a Gun
Spendthrift
That's Why We Call It Love
Things Are Looking Up
Three Songs (from The Donner Party, performed by Kraken, directed by Herbert Blau)
1. "Lean back from your thirst" (Stuart Friebert)
2. "Did you do your painting" (Stuart Friebert)
3. "Strike a match in the morning" (Herbert Blau)
A Tip from a Pro
Twenty-Four More (MTV jingle)
Uncle's Ankles
Viola
We All Will Do the Hukilau in Heaven (from American Excess)
We All Work So Hard
We Have No Life Beyond Our Daily Life
We Need More Art
We're Just a Bit of Dust
The West Coast Is the Worst Coast
The Whale (I. M. Condit) [voice and six instruments]
What Could Be More Interesting Than That?
What Is True Happiness? (from I Fioretti di San Francesco, my translation) [voice, violin, and viola]
What's That Smell?
When I Sleep (Gertrude Stein) [voice and bells]
Why Do We Have to Die? (from The Book of Wonders, 1913)
Whine
The Wishing Well (from Doug & Mike's Adult Entertainment)
The Workman's Friend (Flann O'Brien) [voice, viola, and tuba]
The Worse It Gets, the Better We Like It
Worthless Little Moments
Wreck of a Man
Y2WKS (from Millennial Mouthful)
Your Parents
You're Only as Good as Your Microphone
I played keyboard on this album by the Town Street Criers, a band composed of Doug Roesch and Ruslan Pantaev, both on vocals and guitars. We were joined by Martin Zeigler (lap steel), Marshall Wood (bass), and Vincent Pagano (drums). You can pick up a copy here.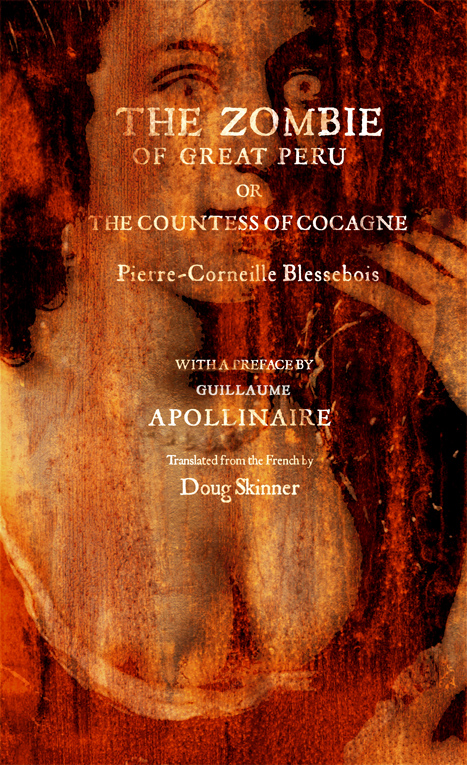 The Zombie of Great Peru, or the Countess of Cocagne, by Pierre-Corneille Blessebois, rises from the grave in its first English edition, translated by Doug Skinner! It's available now from Black Scat Books.
This bizarre novel, written in 1697, marks the first mention of the word "zombie" in world literature. It is a wicked tale of lascivious lust and lunatic desires, a strange concoction of prose and verse, from the sexual and racial hothouse of colonial Guadeloupe. Our narrator has his eye on the beautiful Creole Countess, who goes barefoot and serves her guests tadpoles. When she offers him sex in exchange for magical powers, he tricks her into thinking she's an invisible zombie; slapstick, humiliation, and confusion follow. With a preface by the avant-garde magus Guillaume Apollinaire.
Pierre-Corneille Blessebois, also known as "the Casanova of the 17th century," had an eye for the ladies and a taste for literary revenge. He was, at times, an arsonist, murderer, mercenary, deserter, and galley slave, finally ending up as a conscript in Guadeloupe. He wrote to boast about his sexual conquests and to mock his former partners; this book is no exception.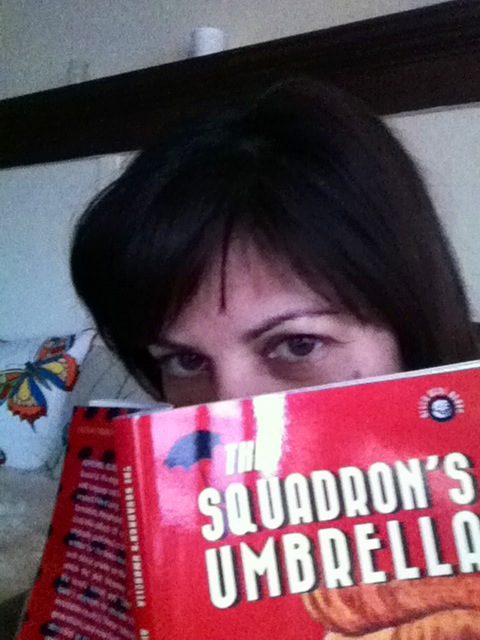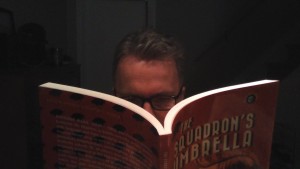 My translation of Alphonse Allais's book The Squadron's Umbrella is available from Black Scat Books.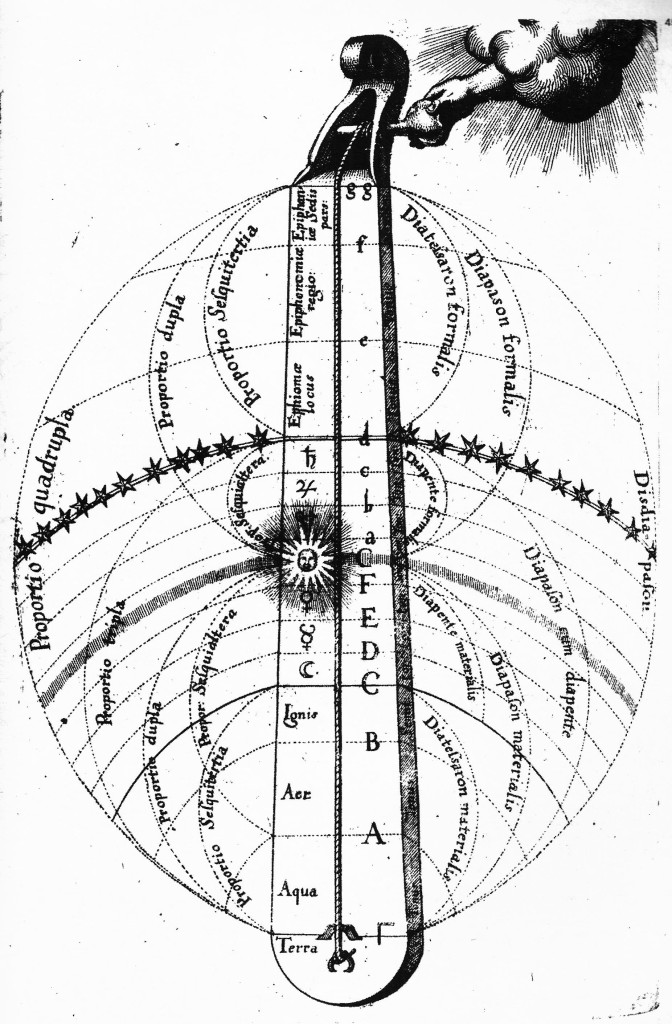 I will be presenting three programs of "Anomalous Music" at the Morbid Anatomy Museum. They will be in the form of informal talks, with musical examples on keyboard.
Wednesday, March 25: Music from the Ultraterrestrials; music attributed to fairies, banshees, trowies, gnomes, ghosts, aliens, and other supposedly nonhuman creatures. Selections include fairy tunes from Norway and the British Isles and the channeled piano music of Rosemary Brown.
Wednesday, April 1: Music from the Occult; music by Rosicrucians, alchemists, Thelemites, and members of various secret societies. Selections include Athanasius Kircher's music of the spheres, Lawsonomy hymns, and a puzzling tune by Paschal Beverly Randolph. Plus: the proper use of a monochord.
Wednesday, April 8: A Collection of Curiosities; agricultural plainchant, artificial musical languages, the music of Rameau's Nephew, the troubling history of the gizmo harp, and other oddities.
All events are at 8pm; admission is $8 apiece, or $20 for all three. The Morbid Anatomy Museum is at 424 Third Ave, in Brooklyn, at the corner of 7th Street. Their website is morbidanatomymuseum.org
(Depicted: Robert Fludd's Celestial Monochord)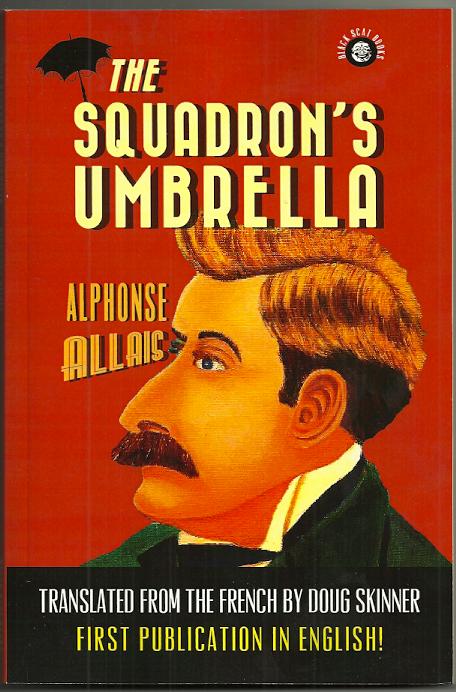 The Squadron's Umbrella is now out from Black Scat Books! In the words of the publisher:
Authored by Alphonse Allais
Translated by Doug Skinner
Alphonse Allais (1854-1905) was France's greatest humorist. His elegance, scientific curiosity, preoccupation with language and logic, wordplay and flashes of cruelty inspired Alfred Jarry, as well as succeeding generations of Surrealists, Pataphysicians, and Oulipians. THE SQUADRON'S UMBRELLA collects 39 of Allais's funniest stories — many originally published in the legendary paper LE CHAT NOIR, written for the Bohemians of Montmartre. Included are such classic pranks on the reader as "The Templars" (in which the plot becomes secondary to remembering the hero's name) and "Like the Others" (in which a lover's attempts to emulate his rivals lead to fatal but inevitable results.) These tales have amused and inspired generations, and now English readers can enjoy the master absurdist at his best. As the author promises, this book contains no umbrella and the subject of squadrons is "not even broached."